All,
Governor Brown has issued a shelter in place order. Construction is deemed an essential service so some jobs will be able to continue. With that being said, we have to keep our members safe. Below are links to a document with some guidelines to keep folks safe on job sites.
Please stay safe and let us know if we can provide assistance in any way.
DEAR LOCAL 740 MEMBERS:
IN ORDER TO COMPLY WITH CDC GUIDELINES, OUR OFFICE CONTINUES TO BE CLOSED TO ALL NON-STAFF.

CALL MIKE: (971) 219-9979
CALL OFFICE: (503) 255-3920
You can pay your dues over the phone during this crisis. Please call Natalia or Miriam at the phone line shown above between 9 am and 5 pm.

Payments can also be mailed to:
Local 740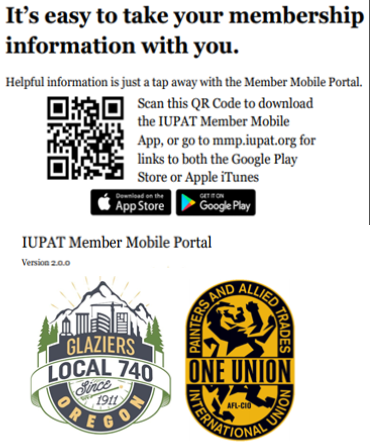 Glaziers, Architectural Metal & Glass Workers Local 740


For over 100 years the hard-working men and women of Local 740 have collectively worked to garner living wage jobs with family health care and pensions for retirement security for everyone working in the glass industry. As we enter our second century as a Trade Union, we look forward to the privilege of representing our members.


Our website is dedicated to making information accessible to our members and their families as well as anyone interested in the becoming part of the Glaziers, Architectural Metal & Glassworkers Union.

In time, we hope to have all of the forms, books, by-laws, wage rates and contracts available on the site in a printable or downloadable format for easy member use thus saving time and money as well as being more environmentally friendly.

There will be no private member information available on the website. However, we hope that by working your way through the site you will find the links, addresses, phone numbers, etc. to acquire the information you are seeking.

The office staff and representatives of Local 740 hope you find the website helpful and easy to navigate. Should you need further information you may call us at any time.